[Usability] Re: [Desktop_architects] Printing dialog and GNOME (Summit mockups)
---
From: Alex Graveley <alex beatniksoftware com>
To: Carl Worth <cworth cworth org>
Cc: usability gnome org, Linus Torvalds <torvalds osdl org>, desktop_architects lists osdl org
Subject: [Usability] Re: [Desktop_architects] Printing dialog and GNOME (Summit mockups)
Date: Tue, 13 Dec 2005 11:32:31 -0800
---

Hi,

Carl Worth wrote:
> PS. These side threads are entertaining, but I do hope we also get
> back to Till's original list and we can all work together on designing
> a good print dialog.


To this effect, here are the mockups I made at the Boston GNOME Summit to point out some of the directions I/we were hoping to go with a GTK print dialog.
Many things missing here... showing printer wait estimates, drop-down for saved settings if you have some, searchable chooser for networks with many printers, per-application custom controls, etc.
I don't think anything here precludes more advanced PPD settings, but I think grouping the most common settings in a simpler, logical layout makes sense.


-Alex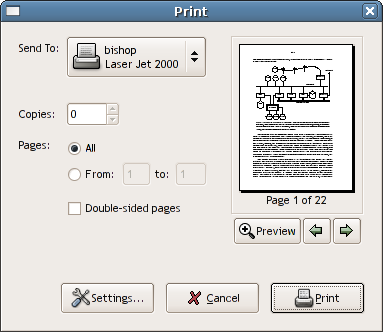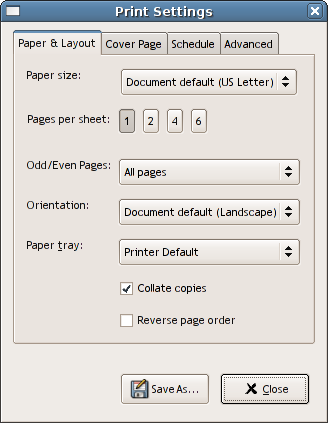 ---
---
[
Date Prev
][
Date Next
] [
Thread Prev
][
Thread Next
] [
Thread Index
] [
Date Index
] [
Author Index
]