Hi my name is luc

I'm from Germany. Sorry for my bad English ;-).
I'm 18 Years old and I live in North Bavaria. I have installed
Ubuntu 8.04 for a few days. It is a great system.
Especially the GUI gnome. I'm also a very fan of Rhythmbox.
Before I have installed Ubuntu i had itunes to manage my music.
Now I want to make some proposals that you can make your music player better.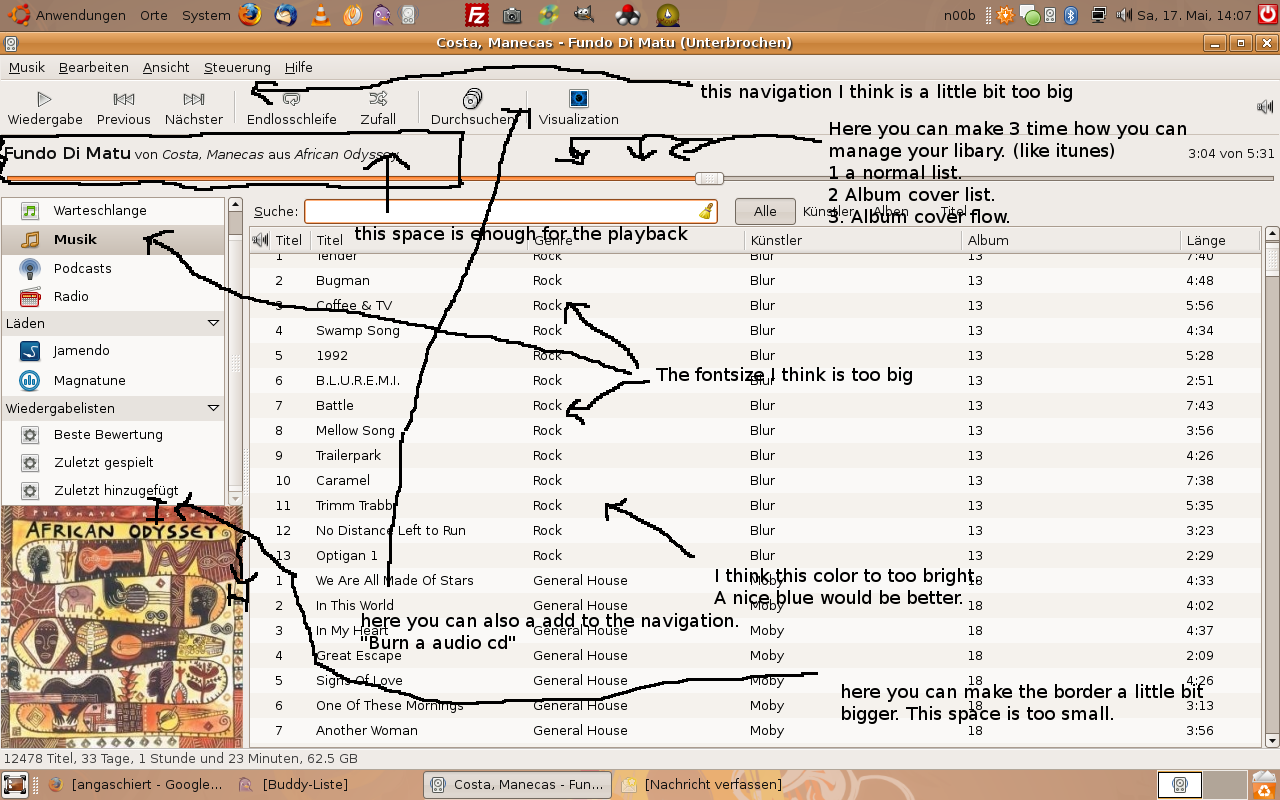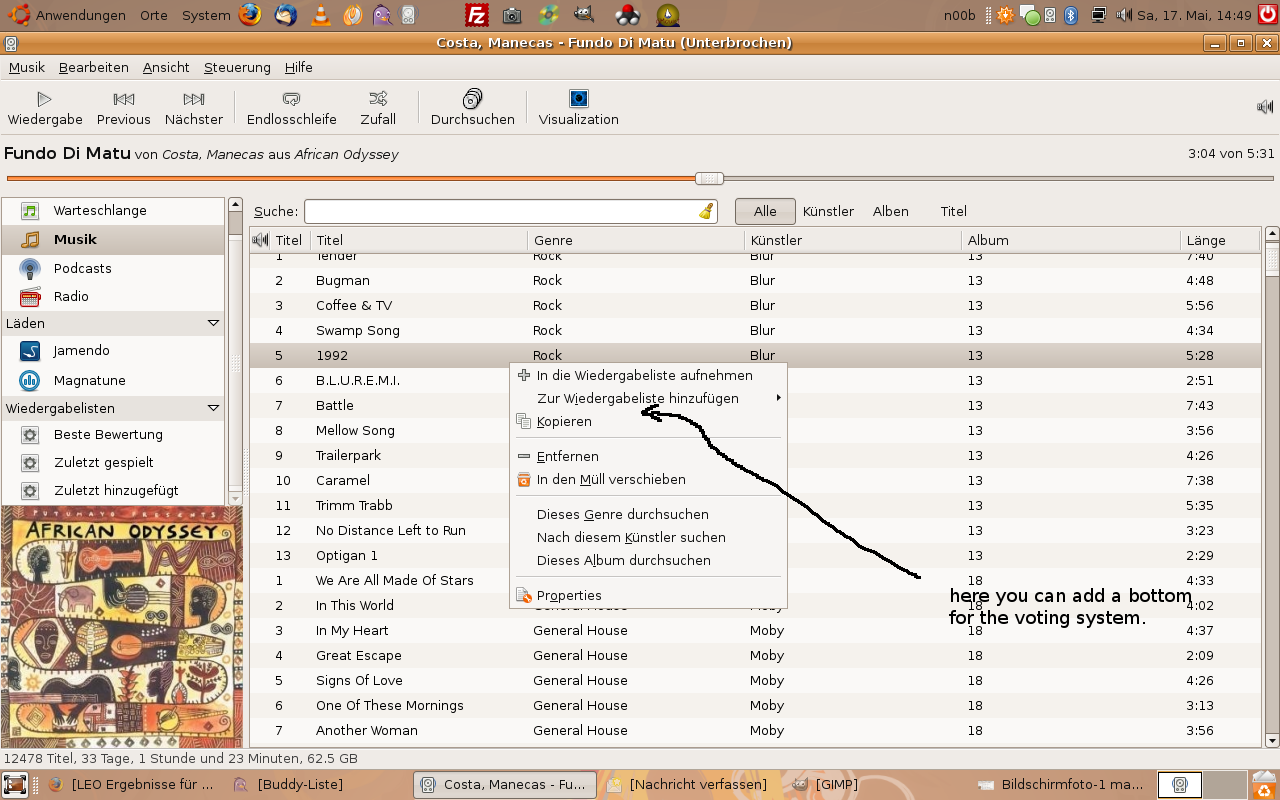 now I'm learning c++, I am very good PHP and _javascript_ programmer.
I'm also very good in Photoshop. Perhaps
I can code for you a better website. ;-).

bye
luc