Internal Survey Error
---
From: MG box02 <box02 bell net>
To: glade-users-list gnome org
Subject: Internal Survey Error
Date: Mon, 4 Jan 2021 15:42:46 -0500
---
Hi.
Please re-direct this email if necessary.

Whenever I try to submit Glade Registration and User Survey, I get an "Internal Server Error".
Here are a few snapshots and comments re the Survey: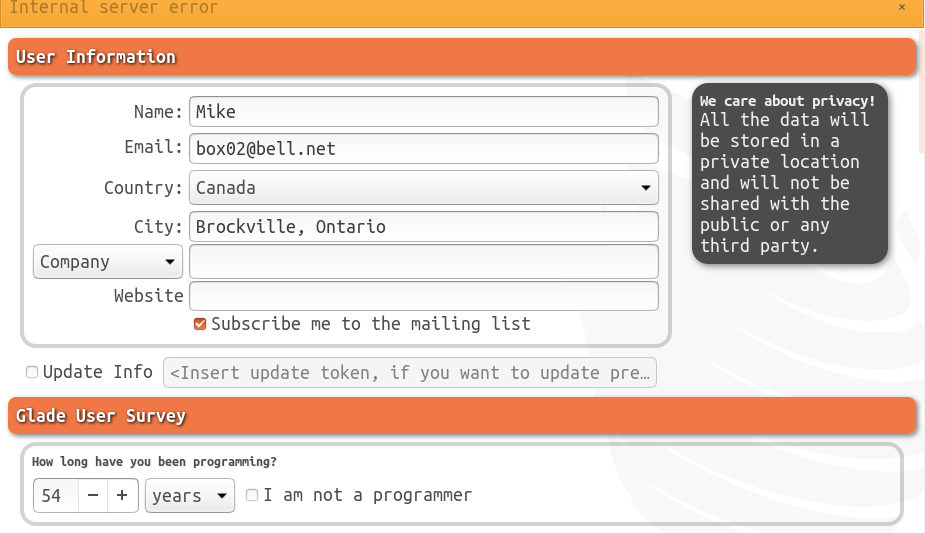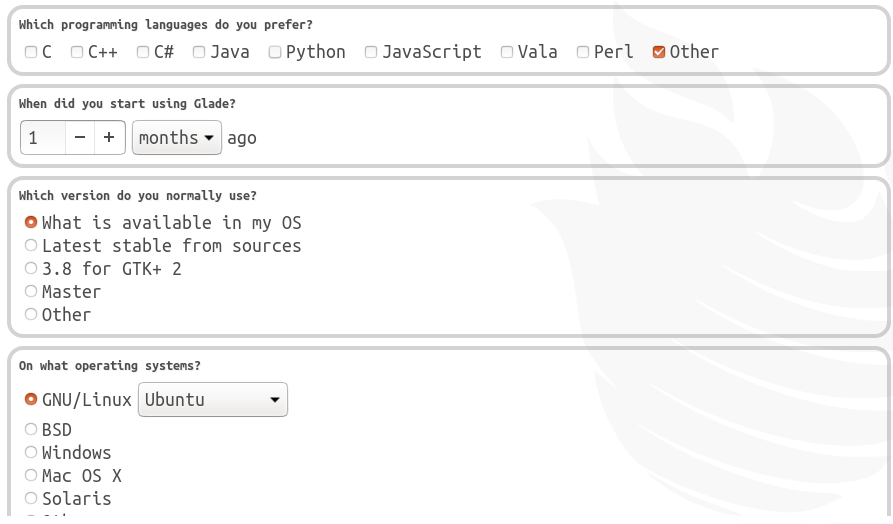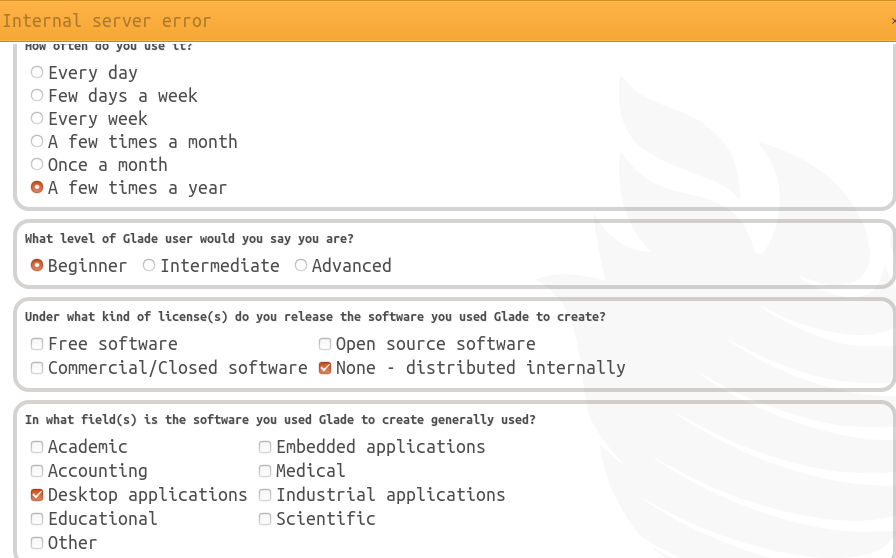 What Aspect Of The Software Needs The Most Improvement:

"I needed a GUI for Freebasic, and Glade 3.22.2 does the job really well. It would be nice if Glade could have a function to generate the required XML file for Freebasic under Ubuntu 20.04, like glade2bas does. I have not been able to get a proper version of glade2bas for Ubuntu 20.04."
As of this time, I have Not Found any problems using Glade.
Comments:
"I am new to Glade, but so far it is impressive to use. I found a couple of youtube videos that have helped me to learn how to use Glade. Thank you very much for the development of Glade."

Thanks,
M....

---
---
[Date Prev][
Date Next
] [Thread Prev][
Thread Next
] [
Thread Index
] [
Date Index
] [
Author Index
]