TRS component Re: IM log browser mockup, call for hackers?
---
From: Srikant Jakilinki <sriks dcs gla ac uk>
To: Lukas Lipka <lukas pmad net>
Cc: dashboard-hackers gnome org
Subject: TRS component Re: IM log browser mockup, call for hackers?
Date: Wed, 08 Dec 2004 14:02:19 +0000
---
Great Lukas and Tuomas. The way I see this time re-sorter thing (TRS) working is that it could be a nice simple i/o system (see attachment). And very generic and re-usable. So, it sh/w/could be independent :-)
What it should ideally do is take a list of timestamped entities (could be conversations, emails, browser history, results of Beagle, bookmarks first/last visited) and then group them together with XML tags that any front-end app (like Best) could then use for whatever reasons (like display). As per the figure, the TRS component could have sub-components (like different languages) and different sorting mechanisms for different i/o processing and desires. For example, this component should be able to understand logs of other IM's too. Extract timestamps vis-a-vis a conversation and put them in a list so that the sorter could take over.
When I saw Nat's presentation on Dashboard quite sometime ago, I thought these were the kind of things that were planned i.e. application independence and a re-usabele streaming architecture. I hope I am not wrong. Anyway, if anyone else is interested in this component or knows more about such things or even have implmented such a thing (Mozilla history sidebar does an OK job), please get back to us. It could save us a lot of time!


----
Regards-Cheers-Sincerely,
Srikant
http://sriks6711.blogspot.com
http://www.dcs.gla.ac.uk/~sriks
"Surprising. We work for holidays. And work in holidays."
-=-Sriksisms powered by Life, TagZilla and QOTD-=-

Lukas Lipka wrote:

Ive worked on a IM log viewer for Beagle a while back. It never got in because it used Gtk Html and we switched to gecko. I would be able to write the one tigert has mocked up if I get time (hopefully soon). But I have a dilema whethever it should be a part of Beagle or a standalone app so anynone (like Gaim) could use it. Anyone wit some useful ideas?



Best,

Lukas

Tuomas Kuosmanen wrote:




Hello!

I recently designed a mockup for a IM log browser that would in my
opinion be better than the one in GAIM currently. The improvements
mainly are in the way the list of im logs are displayed, so that they
are grouped per date in a sensible way.

More information and the mockups can be seen here:


http://tigert.gimp.org/log/archives/2004/11/29/date-revisited-new-thoughts/


If someone wants a small hacking project, this might be a good one to
start with. I am happy to provide assistance with the user interface
etc..

The idea is, that when you click an IM log in Best, it would open this
log browser with the actual log selected, and the search term in the
search field, and the rest of the matching logs grouped by timeline in
the list.

Anyway, interested? Let me know! :-)

Tuomas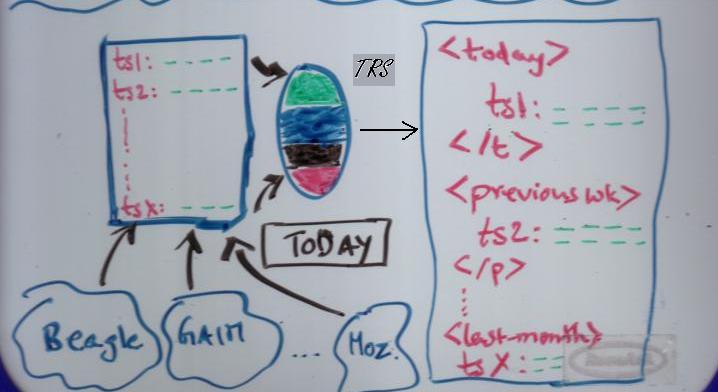 ---
---
[
Date Prev
][
Date Next
] [
Thread Prev
][
Thread Next
] [
Thread Index
] [
Date Index
] [
Author Index
]